Book your FREE tank health check now!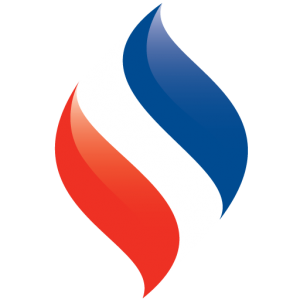 What affects my fuel quality?
We offer a FREE tank check to ensure your fuel is stored to maintain it's efficiency.
The simple answer is water!
The most common contaminant in a fuel tank is simple water!
So why are you delivering water with my fuel?
A failure in your heating system or equipment may coincide with a fresh delivery, so it's easy to jump to the conclusion that the fresh fuel was contaminated. The usual answer is that the delivery stirred up existing water and sludge that had settled in the bottom of your tank. Our fuel is regulated to the highest standard, with filters in places to remove any contaminants at our depot. Our drivers are also trained to avoid allowing water in your tanks.
Then how does the water get into my tank?
The most common answer in a well maintained tank is condensation and rain.
Condensation is most likely to occur during warm weather and when a tank is run low. A low level of fuel leaves more space for air in the tank, and more air equals more condensation. Condensation will occur usually overnight during warmer months, the warm air trapped in the tank during the day will hit the sides of the tank as it cools over night. When the warm air hits the cool surface it forms water droplets within your tank that sink to the bottom.
Rain water may also seep into your tank through the following ways:
Being in a fairly rainy part of the country, bordering the Peak District we have our fair share of bad weather and so rainwater is something our customers should be vigilant of getting into their tanks.
What damage does water do?
When water deposits build up within your oil tank it will greatly effect the quality and therefore efficiency of your fuel. Water in your tank has multiple effects:
Damage to heating system, pumps and filters, etc
Freezing and therefore blocking of pipes
Rust and corrosion in a steel tank
Build up of sludge from bacteria
Abrasive wear
Water contains bacteria, which will breed within the tank. Bacteria will corrode the tank and fuel system, including filters and lines. Sludge will form within the tank, and sink to the bottom of the water, forming a sediment layer. This can be stirred up by a new delivery and block fuel lines and filters.
How can I detect water in my tank?
As well as a speedy fuel delivery service we offer a completely FREE tank check for our customers! We will dip the tank and check for water. We can remove a small amount of water ourselves, and if there is a serious water ingress issue then we can recommend a reliable local company to come out and pump out the water. Book today for a FREE tank check.
Book your FREE tank check
Call:
or
email [email protected]
We serve villages and towns around Staffordshire, Cheshire, Derbyshire and Shropshire. From Market Drayton, Sandbach and Burton to Rugeley and Bakewell.