Order your next fuel delivery online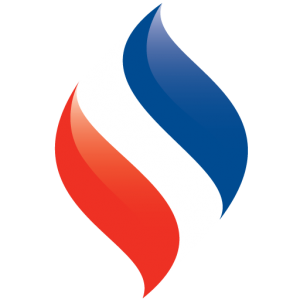 What are the upcoming changes in Red Diesel duty?
What changes are coming into place?
The government are aiming to restrict the use of red diesel and related biofuels by April 2022 to the following:
Agriculture, horticulture, fish farming and forestry, including machinery for cutting verges and hedges, snow clearance and gritting roads
Domestic heating and electricity generation
Heating and electricity generation in non-commercial premises including places of worship, hospitals, townhalls and permanently-moored houseboats
Vehicles that run on rail tracks
Maintaining community amateur sports clubs (ground maintenance, heating and lighting of clubhouses, changing rooms etc.)
Golf courses (ground maintenance, heating and lighting of clubhouses, changing rooms etc.)
Marine craft refuelling and operating in the UK (including fishing and water freight industries), except for propelling private pleasure craft in Northern Ireland
Travelling fairs and circuses (machinery and caravans)
More detailed information is available here
Information about rebated fuels here
Why is this change being brought in?
With ever increasing air quality and emission targets the government hope that this change will encourage users no longer entitled to Red Diesel to move to more cleaner energy, more energy efficient equipment and to use less fuel. This is more in line with standard diesel users who face increasing measures to reduce their emissions, through increased duty and associated financial costs.
Who will be affected by the change?
The construction industry will be greatly affected, as they have traditionally used red diesel for equipment such as bulldozers and cranes. Red diesel used by the construction industry accounts for 15% of the total UK red diesel use.
How is Red diesel different to White (regular) diesel?
Red diesel and white diesel are the same product, red diesel just has a dye added to enable identification.
Why are Red diesel and White diesel different?
The current system of red diesel and white diesel was originally brought in as a form of road tax. The majority of vehicles on the roads are only permitted to use white diesel, which has a duty 57.95 pence per litre, as opposed to red diesel which has a duty rate of 11.14 pence per litre.
How are private pleasure crafts affected (canal boats)?
Privately owned pleasure craft will no longer be entitled to use red diesel for propulsion from April 2022. But they can still use red diesel for heating and electricity generation. There are proposals for vessels with only one tank that fuels both heating and propulsion, this is to deducts some duty at the point of sale based on estimated use for propulsion vs non propulsion. From our understanding the ratio is still being under review, potentially a 60/40 split for propulsion vs non propulsion, so you would pay 60% at the white diesel rate and 40% at the red diesel rate. More info here at the waterways.org site
How will this affect me buying my fuel?
We already have a system in place to regulate current use of red diesel. You will be asked to complete a form in order to be supplied Red Diesel by Stoddards.
What are the new rates for fuels?
The government have decreased the rates as follows: Diesel is now 52.95 and Gas Oil is now 10.18 ppl.
Need to order red diesel?
Call:
or
email [email protected]
or
We serve villages and towns around Staffordshire, Cheshire, Derbyshire and Shropshire. From Market Drayton, Sandbach and Burton to Rugeley and Bakewell.